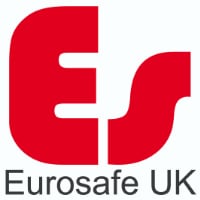 Construction safety consultant Asbestos Surveying
"As health and safety consultants working in the construction sector, we are noticing that the industry is, rather belatedly, embracing mechanical lifting methods instead of traditional manual handling of materials. Etc

Site work involving lifting can be easily addressed by utilising multi-functioning plant, cranes temporary lifts, forklifts etc.

However short-term planned and reactive maintenance work often does not have the budget to utilise larger items of plant.

Consequently, when undertaking site inspections on such projects Eurosafe UK often find operatives working alone trying to lift very heavy inspection covers, usually without much success.

When we cam across the Arnold MK1 Compact for the first time we were very interested in the product.

Our interest became even more profound when we saw the Arnold in action. When it comes to lifting up inspection covers the Arnold MK1 Compact outshone the other products we looked at.

What impressed us about the Arnold is that it is portable, easy to use, requires very little training and is very cost effective. By using the Arnold for lifting of inspection covers the activity became much less hazardous and the associated rick of back injury to the operative is vastly reduced.

We are of the opinion that the Arnold mk1 Compact is one of the best new innovations to come into the safety product market in the last ten years."

Andy Newsham RMaPS MAPM
Chief Executive Eurosafe Uk
www.eurosafeuk.co.ukLink



Arnold MK1 Compact - the versatile lifting aid.

Re the above lifter.
I have now trained this item out to a number of personnel in the West Midlands.

What can I say about it?

Well it is an easy item for me to train guys on, it only takes a matter of minutes before someone can be classed as competent to use.

It is simple but effective design means that it is rugged, but still remains versatile and easy to assemble and operate. It allows an operative to lift far more than he would be able to do on his own, by use of the fulcrum lifting method. It removes the risk of injuries that an operator might encounter when trying to lift both light weight lids and the heavier cast iron lids which are located wherever we may work.

No longer is a guy likely to get his fingers pinched or trapped when trying to manoeuvre a lid from its location. It removes the possibility of a back injury occurring through either incorrect posture or an operative trying to lift a load which is physically too heavy for 1 individual.

It also removes the need for 2 guys to be available to lift some of the lids. This saves on time, effort and costs when lifting or handling a drain lid, BT covers or similar Gatling style covers.

Thanks
Steven Rogers

Best Practice Supervisor (West Midlands)
Email steven.rogers@nationalgrid.com
Doing it better tomorrow! than we do it today.